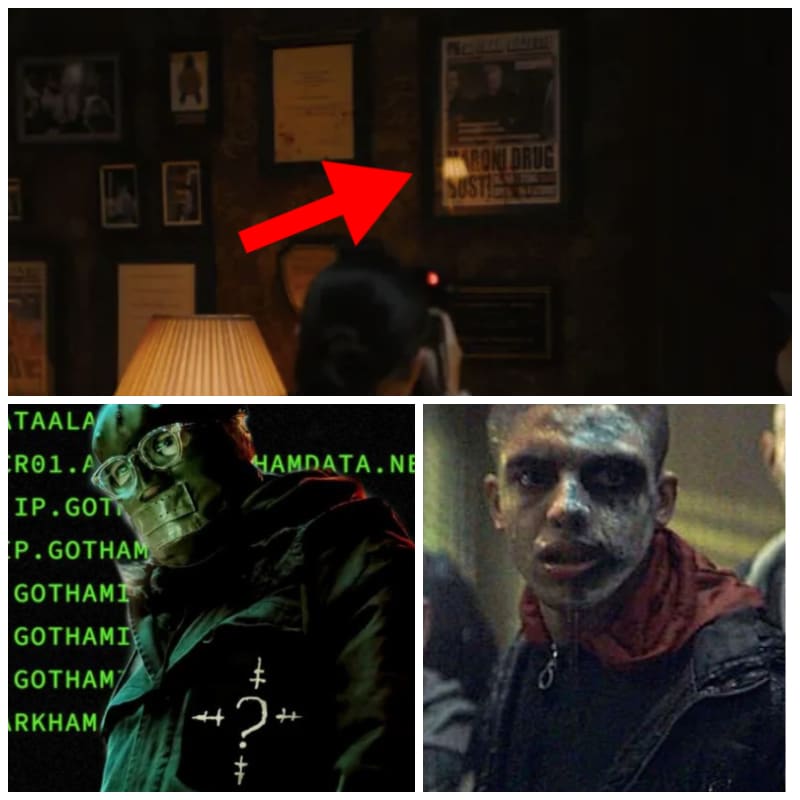 Director Matt Reeves and star Robert Pattinson bring a fresh take on the Dark Knight and Gotham City to DC Comics fans in The Batman. New versions of rogues such as Catwoman (Zoë Kravitz), Penguin (Colin Farrell), the Riddler (Paul Dano), and Carmine Falcone are also included (John Turturro). The Batman also features legendary actor Jeffrey Wright as Detective Jim Gordon, who is perhaps the definitive rendition of the character.
All of these characters bring decades of DC history with them. As you might expect, Reeves' film is full of Easter eggs, interesting references, and homages to iconic Batman moments from the comics. This version of the Riddler alludes to some of Hollywood's finest films and some real-life grisly events.
This article was originally published on absolutelyconnected.com and has been republished here with permission.
Bruce, Is That You?
The film's opening scene incorporates several classic Batman visual gags. A little boy wearing a ninja costume is seen having fun with his father. It is difficult not to think this is Bruce Wayne. Do we get to meet him and the Wayne family before their disastrous movie night?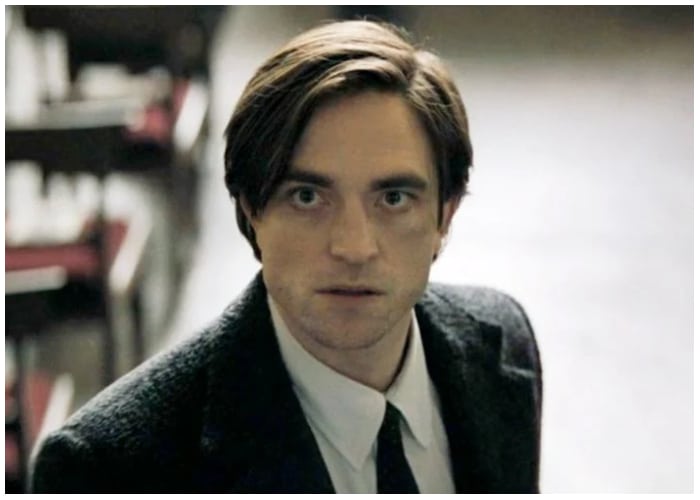 The fact that he is dressed like a ninja is a tribute to Bruce's complicated background with martial arts, as well as his ties to the League of Assassins and Ra's al Ghul. Naturally, we quickly discover it is Mayor Don Mitchell's kid who is set to meet a gruesome fate.
Boss Maroni
This Easter egg/clue was one of the first that observant fans noticed in The Batman's initial teaser. A newspaper celebrating a massive drug raid on "Maroni" hangs on the wall of Don Mitchell's home. Fans of the Caped Crusader will be familiar with Boss Maroni, one of his long-time opponents.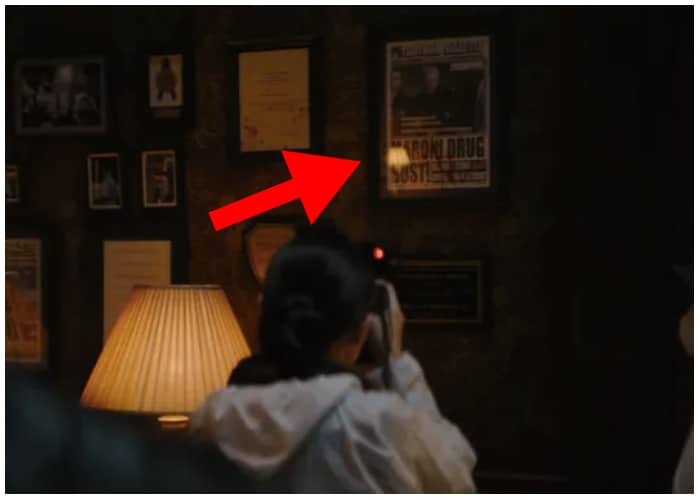 Maroni first appeared in Detective Comics #66 in 1942, and he was instrumental in the creation of another well-known Batman villain, Two-Face. Harvey Kent (née Dent) is the District Attorney in charge of prosecuting Moroni (née Maroni), who throws acid in Harvey's face and triggers his wicked alter ego.
A Self-Aware Batman
One of our favorite types of references is this small occurrence. As Bruce Wayne recounts his early days as Batman, he recognizes a harsh reality: things have only gotten worse since he assumed the mantle.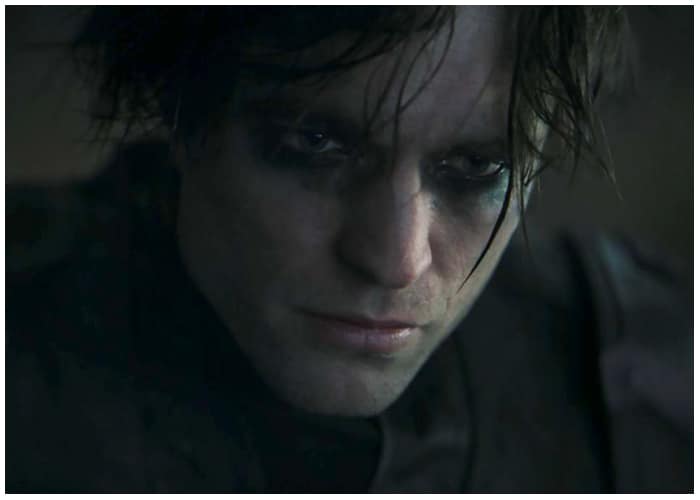 The number of crimes and murders is on the rise. Poverty is also on the rise. It is a wonderful acknowledgment of one of the most important and ongoing discussions about Batman. Is it true that he improves things? Or Is his presence a catalyst for increased crime and disorder? This Batman seems to be more self-aware about his influence than the previous ones.
Mutant Gang, Come Out to Play
Early in the film, one of the major Batman action scenes takes place. A swarm of face-painted teenagers pursues a man as he exits a train. They corner their victim to attempt to initiate a new gang member into their team. But revenge emerges from the shadows.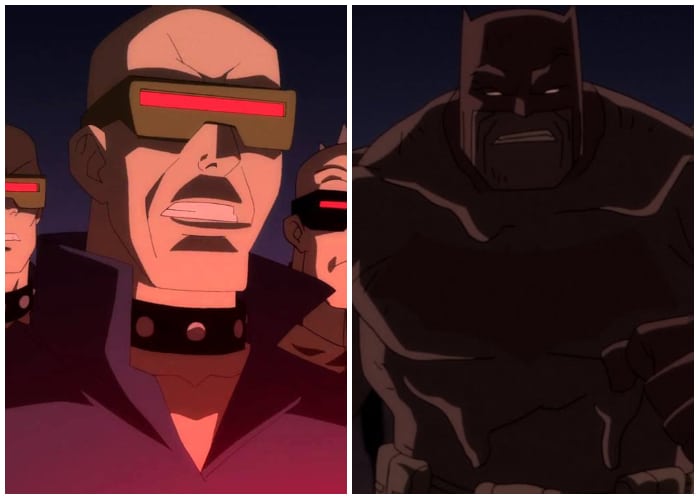 The Warriors, a legendary street gang film directed by Walter Hill, comes to mind when you see the gang. But that is not the only thing they have in common. The Mutant Gangs from Frank Miller, Klaus Janson, and Lynn Varley's epic The Dark Knight Returns are similarly reminiscent of the criminal gang.
The Influence of the Arkham Games
If you have ever played any of the Arkham series of video games between 2009 and 2015, you will note that the gang looks a lot like the Joker gangs who prowl the streets. But the popular game franchise's impact isn't limited to that. The melee-type combat feels very Arkham as Batman starts his vicious beatdown.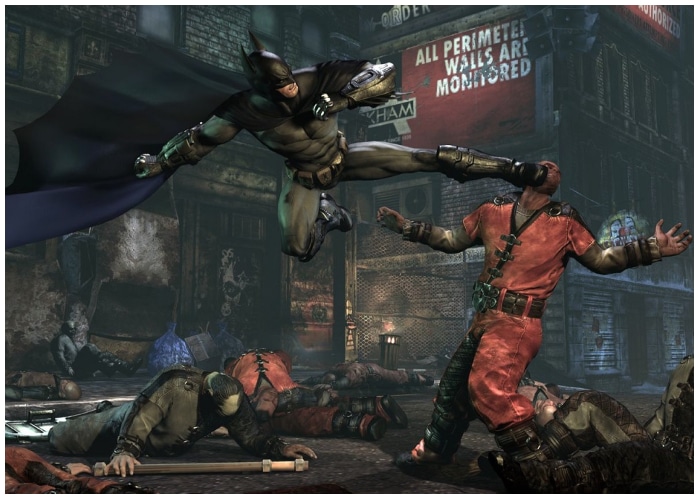 This is a Batman who battles numerous opponents at once and makes use of whatever is available to him. Much of what had always been in the background of Batman's story was codified into a cohesive, vast saga in the Arkham game series.
Year Two
The film follows Bruce as the Batman in his second year. This is demonstrated in the film by his notebook, which reads "Gotham Project: Year Two." It's a good approach to keep people updated on Bruce's whereabouts. However, it also alludes to the well-known Batman: Year One narrative arc and its less well-known sequel, Year Two.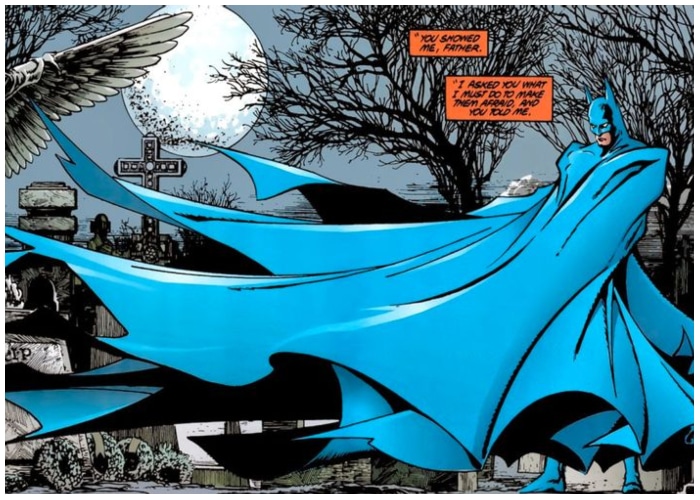 The first of which had a significant influence on Matt Reeves' idea for The Batman. Reeves said that Darwyn Cooke's 2000 comic book "Batman: Ego and Other Tales" inspired him to make "The Batman" an examination and a deconstruction of Bruce Wayne's mental strife.
The Long Halloween
The murder of Thomas and Martha Wayne occurred on Halloween according to Bruce. It's a suitably frightening scene that also alluded to one of the film's major comic book influences. Jeph Loeb and Tim Sale's The Long Halloween depicts the story of a sequence of murders in Gotham.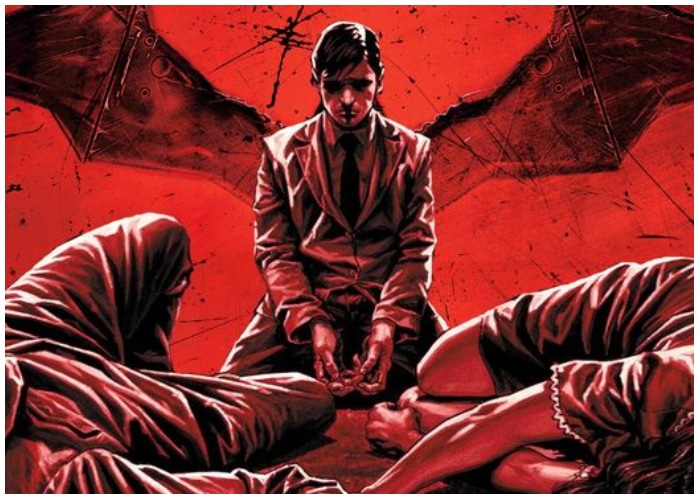 Despite the fact that the film isn't a literal copy, it's evident that The Batman is inspired by the fascinating mystery. Another notable take away from The Long Halloween is Bruce's father's bond with Carmine Falcone after Thomas Wayne saved the mob boss's life. However, it is never revealed who killed them.
Is that Tim Drake?
In Gotham City, Halloween is the ideal night for crime to run rampant, where a band of thugs wearing white and black face paint harass and assault innocent bypassers. There appears to be a younger, newer member of the gang being introduced into their ranks among the face-painted group, which could explain why just half of his face is painted.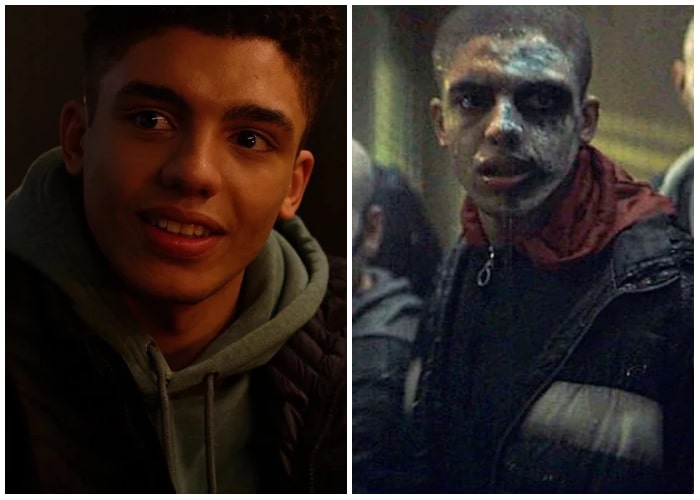 Jay Lycurgo, who played Tim Drake in the "Titans" TV series, is the newby gang member. Jay Lycurgo plays the fearful clown gang member, and he also plays Tim Drake, the third iteration of Robin in DC Comics, in "Titans."
Is Dory Aunt Harriet?
Bruce and Alfred share the gorgeous and gothic Wayne manor with a third guest, Dory. She's an older woman, who appears to be the secretary and housekeeper. Fans of Batman '66 were probably instantly reminded of Aunt Harriet from the series.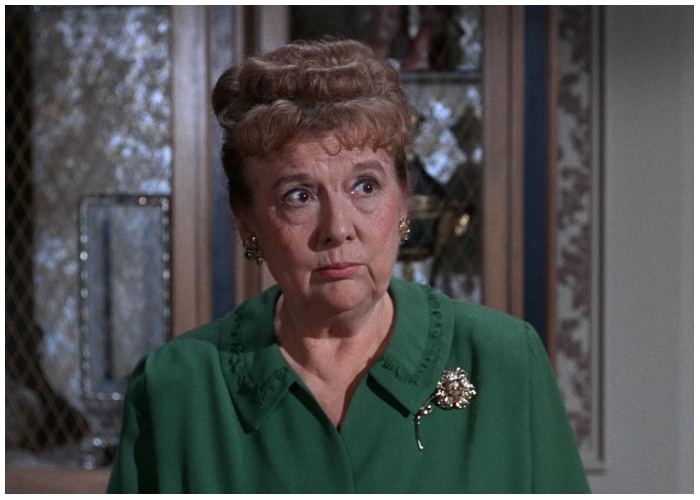 The contentious character was added to the comics and TV series to add a female character to the Wayne household. Given Reeves' fondness for the year 1966, this is most likely a homage to Harriet. Created by writer Bill Finger and artist Sheldon Moldoff, Harriet is the maternal aunt of Bruce Wayne's ward, Dick Grayson, also known as Robin.
The Power of David Mazzucchelli
The Batman is clearly influenced by David Mazzucchelli and Frank Miller's Year One. The film is not only a dark noir detective story, but Mazzucchelli's art also has a significant aesthetic influence. The photos of Selina that Bruce sees in her flat appear to be almost identical to those in Year One.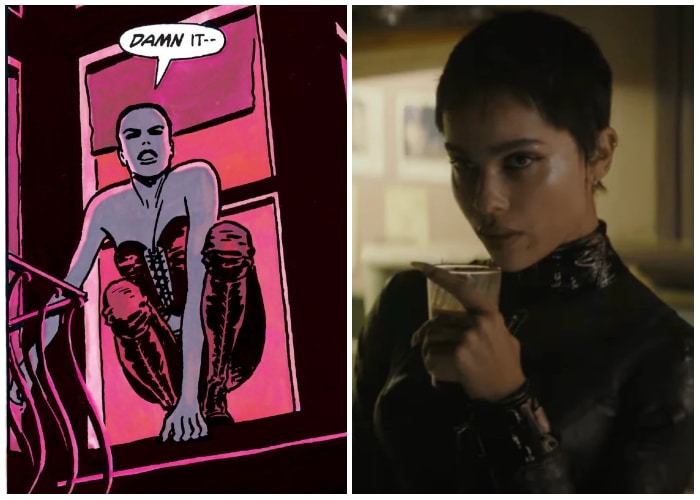 Also, like in the comics, she cares for her roommate, and the two are indicated to be escorts. That's canon in Year One, and Mazzucchelli's work beautifully captures the ferocious version of Selina. While this isn't Reeves' first year as Batman, it's the film's most significant comic impact.
The Bat-Room
In a deliciously nostalgic moment, Batman and James Gordon use a chat room to converse with the Riddler. Though it takes on a much darker tone later in the film, it reminded us of another great tech-heavy Bat story.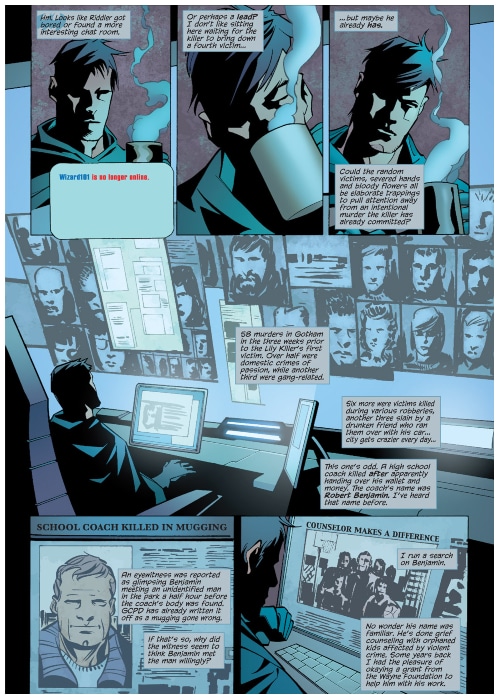 Paul Dini and Dustin Nguyen created a startling murder case focused around a chat room in Detective Comics #845. It feels extremely suitable here, with Selina Kyle, the Riddler, and Batman. Bruce joins an amateur detective chat room to try to solve the mysterious crime. However, he is not the only one; the Riddler and Detective Chimp are also regular contributors.
The Opening Scene is a Nod to Alfred Hitchcock
The Batman begins with a spooky point-of-view shot of someone watching the mayor of Gotham and his family at their home. The voyeur is revealed to be the Riddler. According to Reeves, the shot was a tribute to Alfred Hitchcock. The sequence is eerily similar to scenes from Alfred Hitchcock's Rear Window, in which a housebound James Stewart uses binoculars to observe his neighbors and inadvertently witnesses a murder.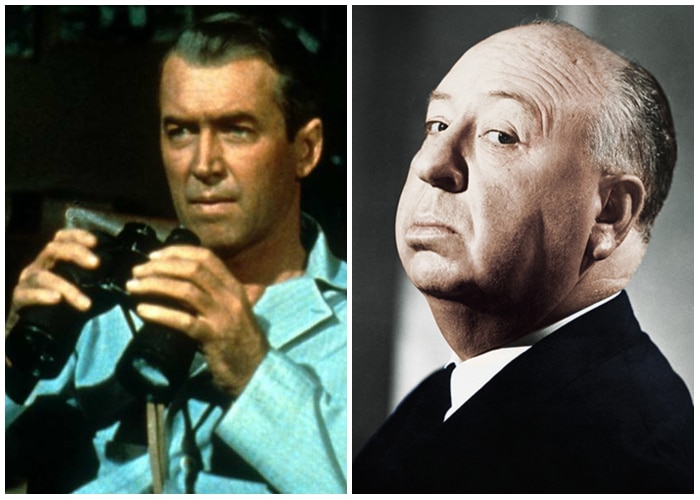 Reeves said, "I loved this Hitchcockian point-of-view storytelling where you utilize the camera to implicate the spectator." Later on, he uses an analogous shot, to show Batman spying on Selina Kyle.
No Man's Gotham
As the film draws to an end, we see Gotham submerged. It's quite the choice, as it leans heavily into numerous comic book arcs. The Riddler destroys Gotham's sea defenses and floods the city during Year Zero. That had a clear influence here, but what happens next could have an impact on The Batman's future.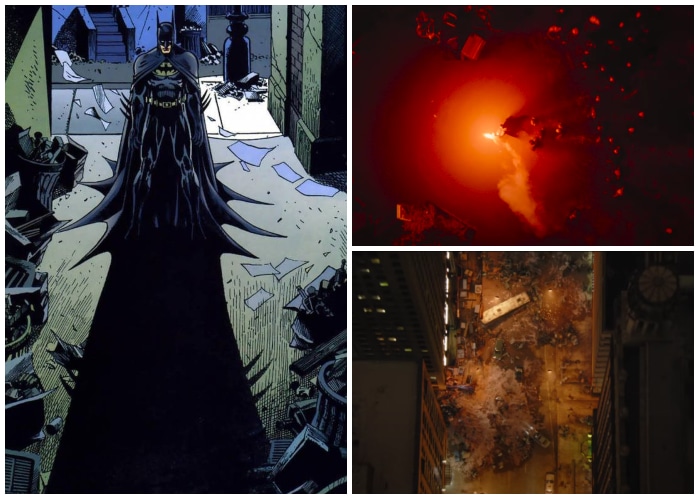 In that scenario, the Riddler seizes control of the city, forcing Batman to fight him. Perhaps we'll see that in a future film. There's also No Man's Land and Batman: Cataclysm. It's focused on Gotham during and after a natural disaster that devastated the city.
Riddler's Cards Hint at Batman's Rogues Gallery
In The Batman, the Riddler (played by Paul Dano) imitates the Zodiac assassin in a variety of methods. When he targets his victims, he not only wears a scary mask, but he also leaves puzzles and ciphers for the police to decipher. He specifically leaves greeting cards for Batman, which provide clues as to what he's wanting out of all of this.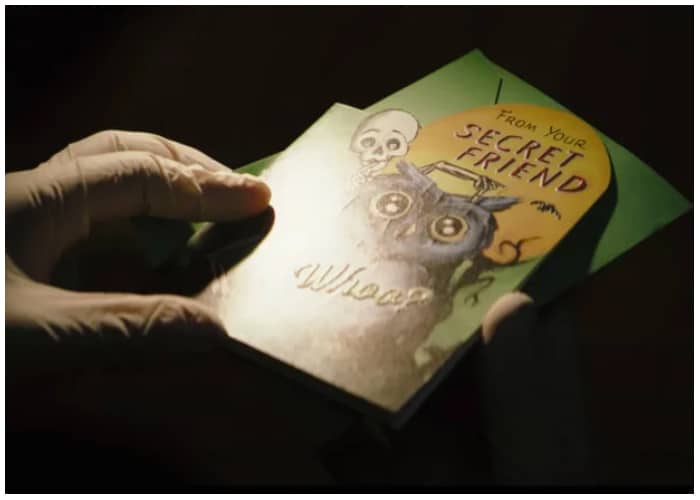 Fans, nevertheless, will want to look at the backs of the cards. They should identify that each card contains a reference to a different Batman opponent, even if they don't mean much to the characters in the film.
Martha Wayne's Connection to the Arkhams
In The Batman the murder of Thomas and Martha Wayne isn't depicted. Instead, their deaths are only hinted at, and they wind up playing a key role in the cover-up Riddler wishes to reveal. We end up learning the truth about the two most prominent families of Gotham — the Waynes and the Arkhams.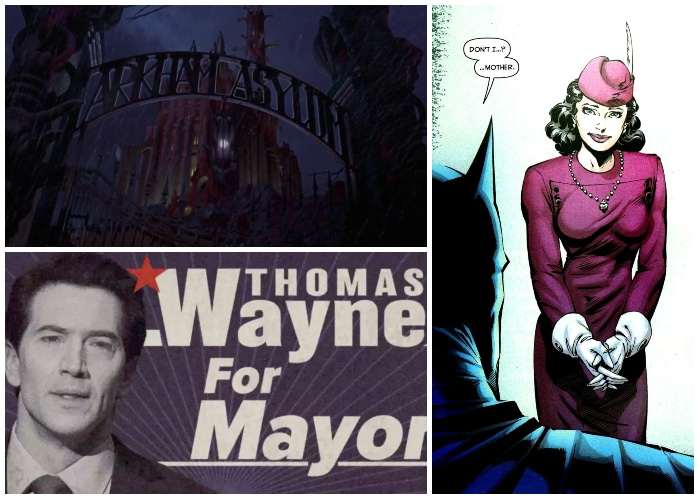 A reporter threatened to publicize Martha's stint in Arkham Asylum during Thomas Wayne's campaign for mayor. Martha has never been related to the Arkhams in any of the previous films, therefore it's probably a nod to the Earth One plot, in which her maiden name was Arkham.
Catwoman's Biological Father
Selina Kyle's ancestors are a mystery. While it has changed over the years, The Batman decides to draw parts from "The Long Halloween" and "Dark Victory," making Carmine Falcone Catwoman's true father (John Turturro). Her mother, Maria Kyle, died a long time ago, and she wants to get near enough to Falcone to kill him for what she did to her mother.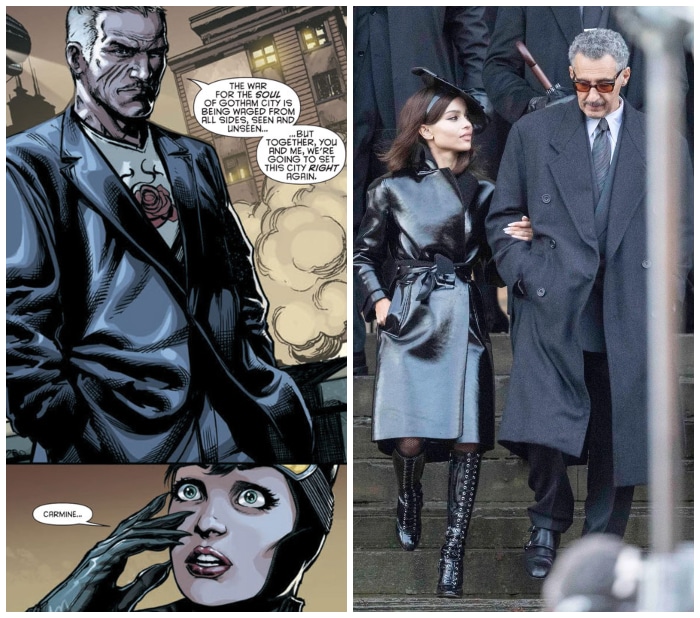 In the 2004 miniseries "Catwoman: When in Rome," while she has a strong suspicion that Carmine is her biological father, she has no concrete proof. In the film, Falcone doesn't know she's his daughter until she tells him.
Catwoman Reenacts an Iconic Comic Book Scene
A box set compilation of Dark Knight stories that had a lot of influence in the latest feature picture was released before the premiere of "The Batman." "Batman: Year One" is one of them, despite director Matt Reeves' insistence that the film would not be an origin narrative like others.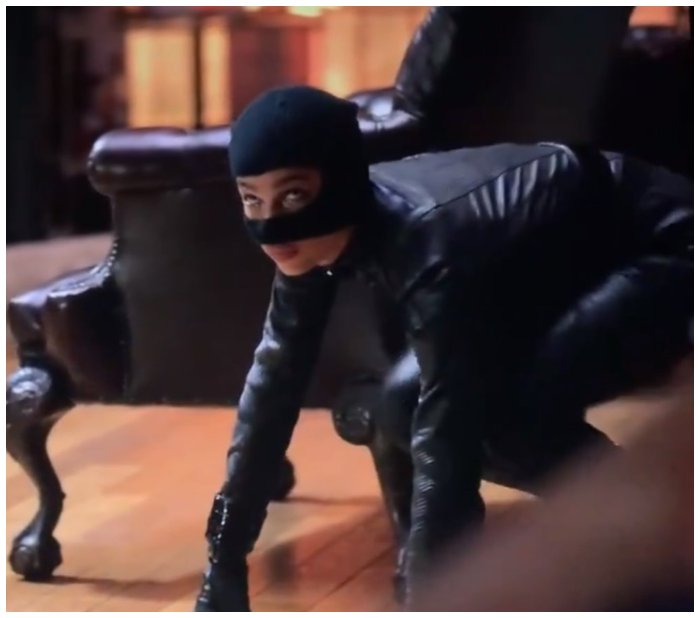 Nonetheless, the film recreates one of the most pivotal scenes from the story.
Catwoman scrapes a side of Carmine's face in "Year One," leaving claw marks that last the rest of the comic book arc. When Catwoman and Carmine fight in The Batman, a very similar scene to this occurs.
Riddler Reveals his Real Name
Most viewers will likely recognize the "Riddler" as Edward Nygma. In shows like "Batman Forever" and "Gotham," this was his real name. The name is abbreviated to "E. Nygma," which means "enigma," which is ideal for a man who enjoys puzzles and riddles.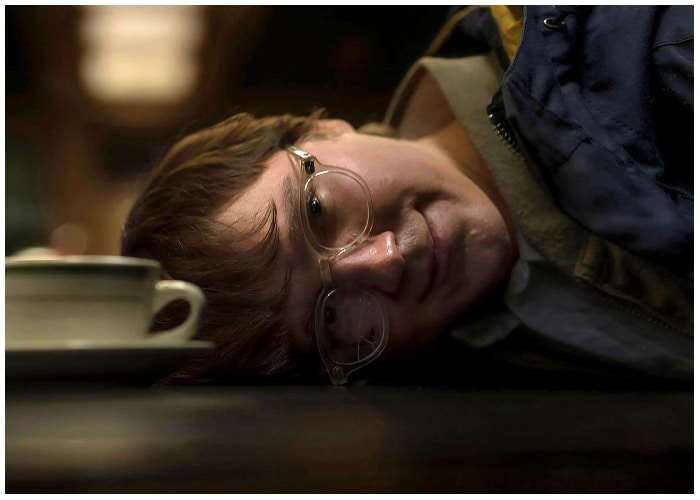 However, others may find the name too cartoonish for more serious stuff, which is why the character in "The Batman" is known as "Edward Nashton." The film takes on the tone of a dark noir, thus having the main villain's name be a pun on a real name would not fit with the film's more grounded tone.
Does Batman Have Venom?
During the enormous climactic final battle between Batman and Catwoman against Riddler's goons, something interesting happens. Batman reaches a point when he is worn down from fighting, and he does not have the stamina to take on more when the goons switch their focus to Selina Kyle.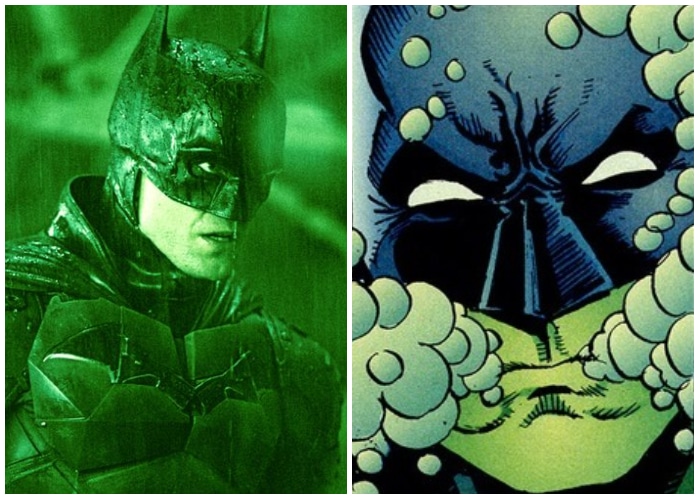 Batman pulls out a vial carrying a mysterious green chemical and he injects himself with the substance. He suddenly gains the strength to stand up and smash the final Riddler henchmen into surrender. Fans of the comics may identify the material as having properties similar to Venom, the super-strengthening substance used by Bane.
Who Could Possibly Be Riddler's Next-Door Neighbor?
Finally, the Riddler has been imprisoned at Arkham Asylum. In his cell, he appears depressed, because his plan failed. However, there is someone in the cell next to him who manages to bring a smile back to his face, and while we don't know who they are, we can make a very good guess.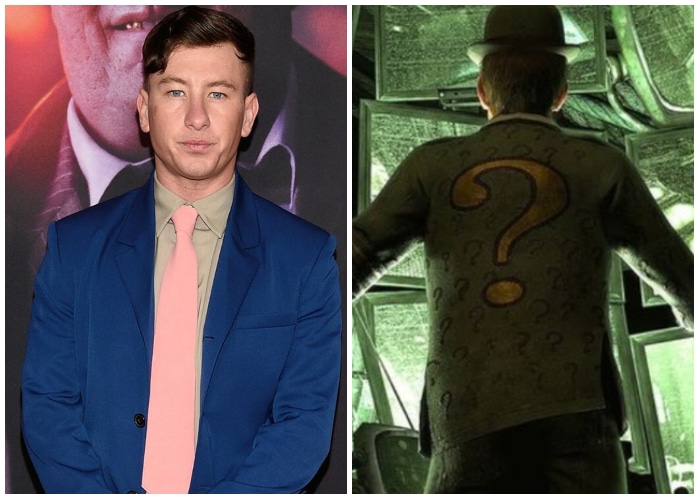 The neighbor makes a comment on how one day a person can feel on top of the world, but the next day the world sees them as a clown. It is simple to assume that this character is the current edition of the Joker (Barry Keoghan).
Blüdhaven Gets a Shoutout
With the DC Extended Universe, Warner Bros. established that "Man of Steel," "Wonder Woman," and "Aquaman" all took place in the same chronology. However, "The Batman" takes place in its own timeline. As a result, outside of the Batman mythos, there aren't many nods to other DC titles.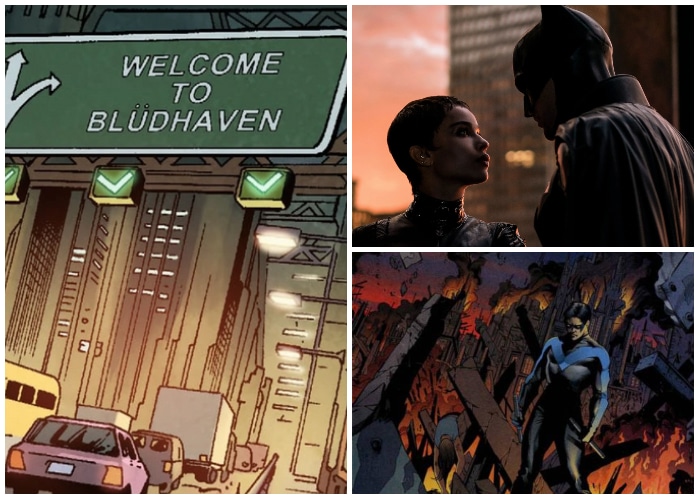 But, it's interesting that Catwoman mentions getting out of Gotham for a while and heading up to Blüdhaven near the end of the film. Anyone who has read the comics will recognize the name. Over the years, the fictional city has appeared frequently in DC Comics as a close location to Gotham.
You Can Actually Visit the Website Teased in the Post-Credits Scene
In the post-credits, fans have grown to expect a funny joke or a glimpse of what's to come in the sequel. This time, there's no teaser scene at the end of the film. It does, however, provide a website tag that says "www.rataalada.com."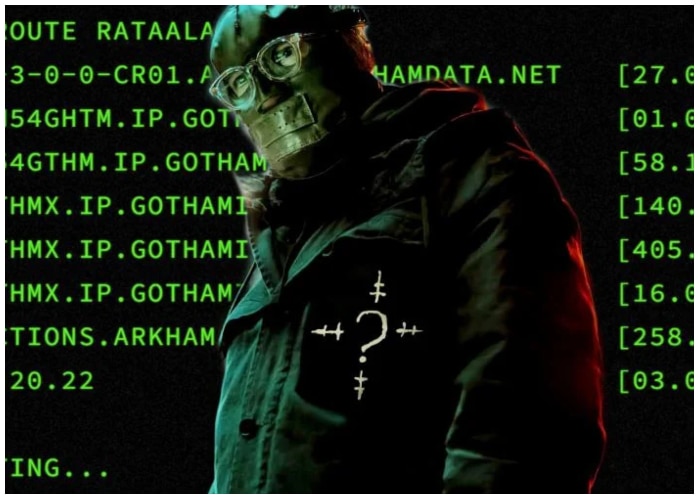 This is the URL that Batman and Gordon had to go to investigate when they realized Riddler had given them a web address. You can actually browse this URL. It will send you to a website where you'll be presented with some of Riddler's puzzles, which you must solve in order to learn the truth.
Kurt Cobain Was a Major Inspiration for the Movie
With his floppy fringe hairstyle, emo eye make-up, and sulky disposition, Robert Pattinson's Bruce Wayne is a lot grungier than earlier renditions. Wayne's touchstone, according to director Matt Reeves, was late Nirvana vocalist Kurt Cobain.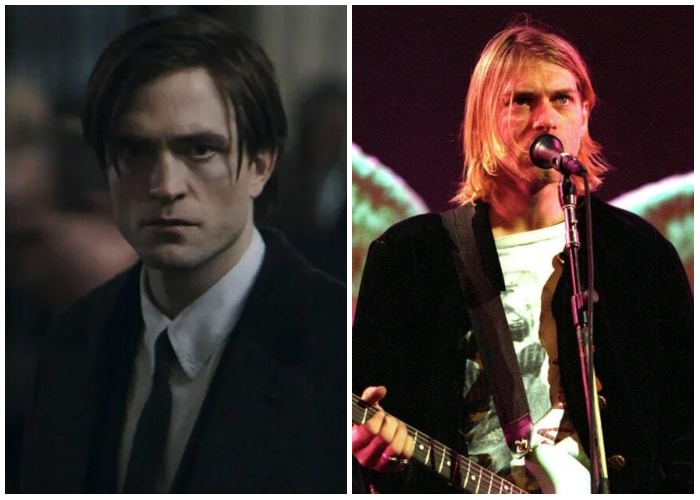 "Early on, when I was writing, I started listening to Nirvana, and there was something about "Something in the Way"…' he told Esquire. What if a tragedy occurs, and this man becomes so reclusive that we have no idea what he is up to? Is he some kind of rogue, irresponsible substance abuser?' And the truth is that his addiction is his need for vengeance."
A Stephen King Novel Inspired the Batmobile
Can you believe the new Batmobile was inspired by one of Stephen King's novels? Reeves claimed that when deciding how to show the latest edition of Batman's automobile, he was inspired by Stephen King's novel Christine, which was adapted into a 1983 film.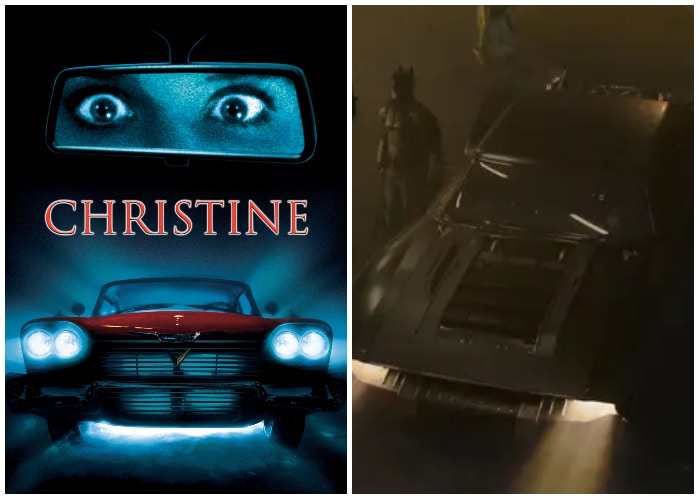 "I thought of it almost as Stephen King's Christine," he continued, "because [the Batmobile] has to make an appearance out of the shadows to frighten. I liked the idea of the car as a horror figure, taking on an animalistic appearance to truly terrorize the people Batman is chasing. There's definitely a horror element to this film."
Gotham Is Actually British
Despite the fact that Gotham City is based on New York City, much of The Batman was shot in the United Kingdom. James Chinlund, the production designer for the movie, said that the northern part of the United Kingdom offered the towering architecture – and rain – that Gotham City required.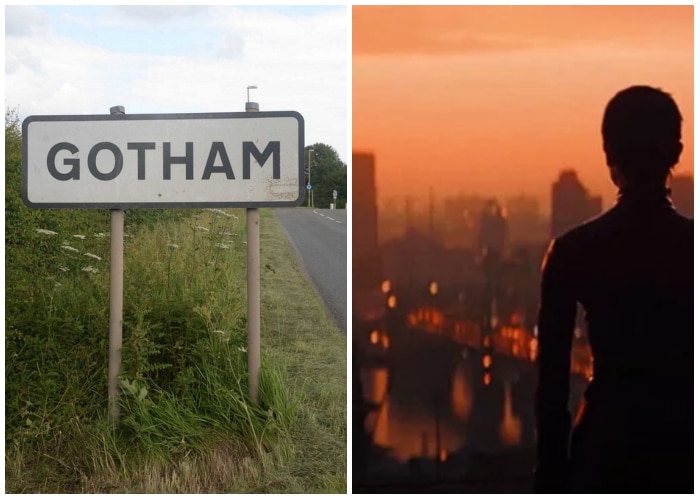 "All this wonderful adornment and incredible pieces of architecture with this thick black patina," he recalls, "and then obviously, the Northern weather all combined to create this amazing mood for us." Gotham Cemetery was created from the Glasgow Necropolis, and The Gotham City Police Department is housed at Liverpool's Liver Building.
The Riddler's different identities
The Riddler's identity is kept a mystery throughout The Batman, and the character is only referred to by his nefarious moniker. We finally realize who he is when he is caught by police officers at the end of the second act. Police discover many identification cards on Riddler's person when he is apprehended in a corner diner.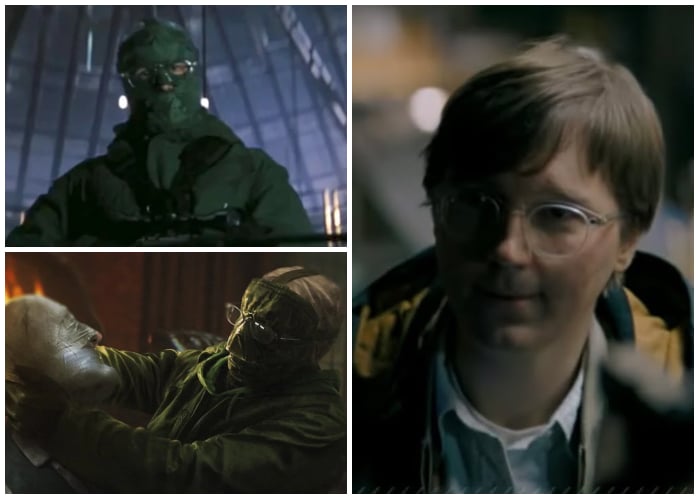 The name "Edward Nashton" refers to the "New Earth" incarnation of The Riddler, who would later alter his name to Edward Nygma. Another ID card bears the name Patrick Parker, which is an alias used by the villainous trickster in the comic books.
A Batman '66 deep cut?
Commissioner Pete Savage is a brief supporting character who is killed by The Riddler in The Batman. That name might not be familiar to comic book enthusiasts, but it may be to those who grew up watching the 1966 television series "Batman."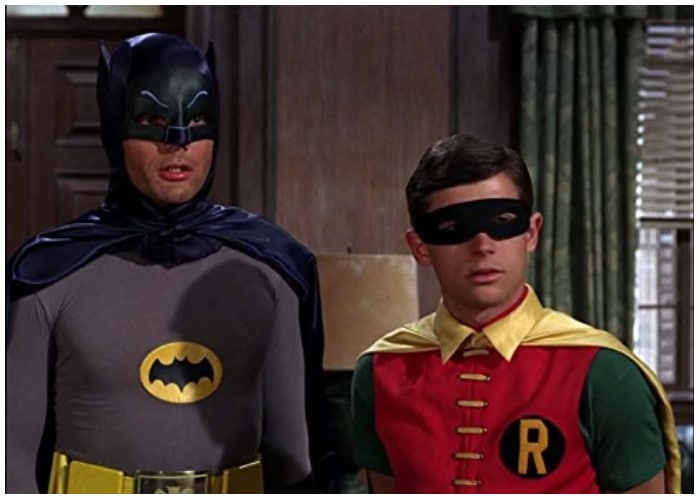 Pete Savage, a direct descendent of one of the three families who built Gotham City, is featured in an episode titled "An Egg Grows in Gotham." There are no obvious parallels between that figure and the one we meet in The Batman, but given Matt Reeves' affinity for the 1966 version of Batman, we're guessing it's not a coincidence.
Taking a cue from Adam West
Though "The Batman" is a long cry from the campy "Batman" TV series, the design of Batman's new cowl appears to have been influenced by the old program. If you look back at the cowls worn by Michael Keaton, Val Kilmer, George Clooney, Christian Bale, and Ben Affleck, you'll notice that they all have a sharp nose, possibly inspired by a bat's pointy snout.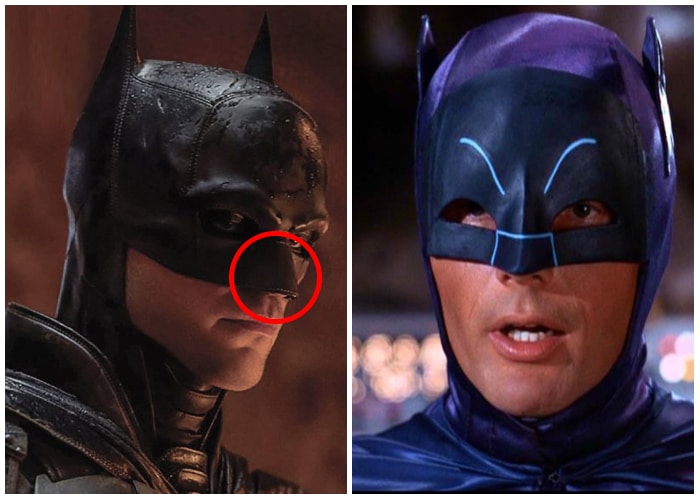 A triangular beak appeared in "Batman: The Animated Series." However, if you look closely at the face of Robert Pattinson's Batman cowl, you'll see that the nose looks more rounded, similar to Adam West's Batman mask.
The Iceberg Lounge is open for business
The Iceberg Lounge has made it into a Batman film for the first time ever in cinematic history. The fancy nightclub serves as The Penguin's headquarters (played brilliantly by Colin Farrell in heavy make-up and prosthetics), and despite its frequent appearances in DC Comics since its debut in 1995, we have never seen it on the big screen until now.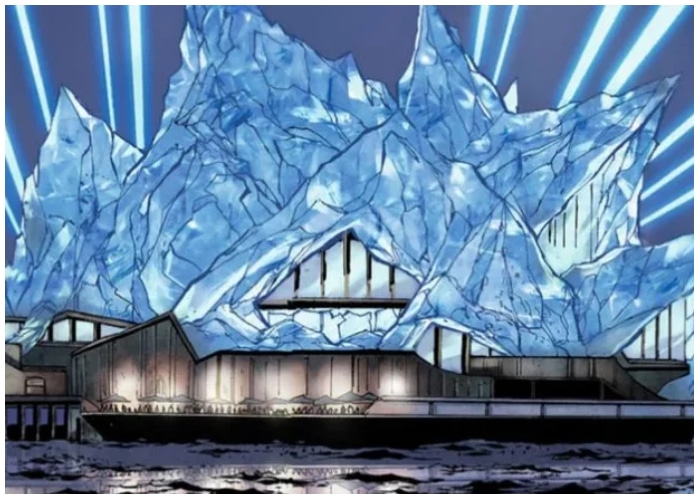 There is also the 44 Below Club, which is located within the Iceberg Lounge, although it does not appear to be a DC Comics allusion as far as we can determine. Matt Reeves please comic book fans with this addition.
Walking on walls
There is another allusion to the classic "Batman" TV series. We've observed Batman using his grapple gun to make speedy getaways, but we've never seen him use it to run down the side of a building.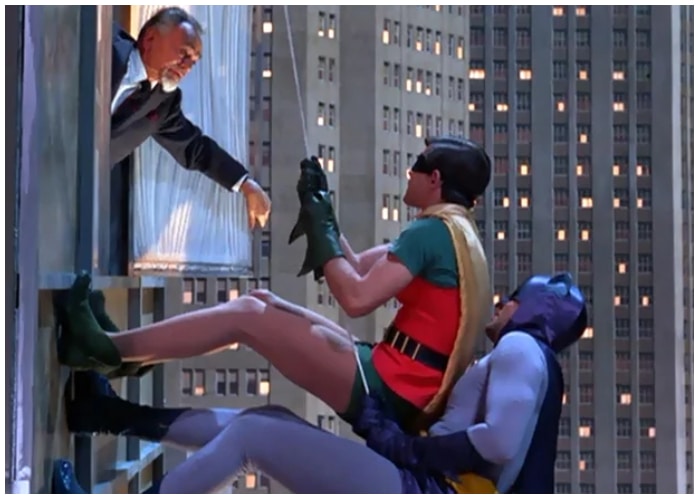 It's an action technique commonly used, but we assume it's a reference to the terrible camera trickery that made it look like Batman and Robin were scaling a building in the first Batman film.
Riddler Flooding Gotham is a Reference to Zero Year
Another important scene from the comics appears near the beginning of the last act of the film. As Batman encounters the Riddler, who is imprisoned in Arkham Asylum, he reveals that his big ultimate plan is already in the works. The "Batman" conclusion takes place in a flooded Gotham after the Riddler and his henchmen set off an explosion that causes various flood walls to come apart.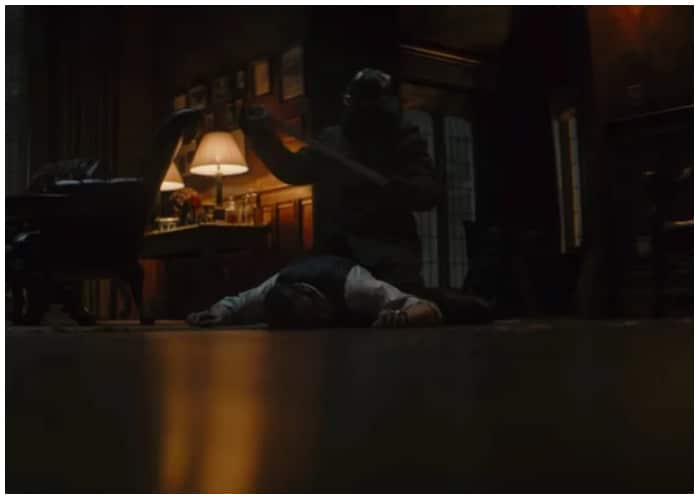 Anyone who has read the "Zero Year" comic book arc should be familiar with the plan. Riddler accomplishes the same feat in that plot, drowning Gotham and turning it into a post-apocalyptic wasteland.